Introduction
Tadavom Toseh Taktazan Company (Tadavom Co.) was established in 2008. Its founders have been working in the agrifood, pharmaceuticals, cosmetics and chemicals industry for over 20 years.
We offer customized services to companies wishing to locate in the Iranian market in the agrifood, pharmaceuticals, cosmetics and chemicals industry.
Through in-depth market knowledge, we are able to establish long-term partnerships between European suppliers distinguished for the quality of their products and key accounts in Iran.
We can offer products with the best price / quality ratio to our customers.
We can offer a complete service, from design to implementation of specialized machinery or industrial installations.
Our team
Our team consists of international trade and engineer experts.
Our ambition
Having the best suppliers, the best contributors and the best customers.
Our goals
Our goals are articulated around three axes:
Proficiency:
Making the necessary resources for the realization of their projects available to our customers.
Training our technical sales team in France and others European countries.
Adapting the corporate culture of our clients in Iran.
Assisting in decision making with our linguistic, legal and cultural knowledge.
Satisfaction:
Taking into account, measuring and increasing customer satisfaction.
Assessing.
Analyzing results.
Setting up improvement measures.
Anticipating changes in our customers' needs.
Reactivity:
Demonstrate responsiveness to customer requests.
Developing our client focus.
Being responsive to requests from constituents.
Understanding the market's requirements, trends, and regulations.
Anticipating future technological, social and economic developments in Iran.
Our mission
To be the best intermediary between manufacturers and customers in Europe and Iran.
Simplifying procedures
Informing companies on supply and demand in terms of food, pharmaceuticals and cosmetics on the Iranian market and the European market.
Supporting companies in their efforts in Iran and Europe: market analysis, administrative, regulatory and legal procedures, assistance towards the choice of location, search for partners …
Facilitating import procedures (rules and regulations on import and customs, taxes and other aspects) of European products in Iran.
Accomplishing your projects
Assisting in the search for partners, sales representatives or distributors in Iran or Europe.
Distributing European products securely in Iran.
Facilitating the establishment of businesses in Iran or in Europe
Supporting your innovation projects
Assisting companies in Europe and Iran in their innovation projects.
Contributing to the development of partnerships between European and Iranian companies.
Accompany innovation projects in partnership with specialized platforms.
Finding the most relevant representatives for your innovation projects.
Our Partner
In order to build a constantly growing network we forge partnership links with companies worldwide.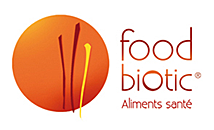 Our commitment to sustainable development
Tadavom co. is committed to contributing to sustainable development principles and to acting ethically and transparently.
Building a responsible company by placing honesty, equity and integrity at the center of our daily actions and behaviors.
Developing innovative and ethical business practices.
Encouraging dialogue and transparency with company stakeholders.
Respecting European and Iranian legislation while being in line with international standards.
Having a healthy, balanced relationship with suppliers.
Taking into account the implicit and explicit customer requirements for sustainable development.
In Europe, sustainable development is a real concern for many companies. Having also decided to act in this direction, we are committed to take into account the CSR (Corporate Social Responsibility) requirements of the companies we represent. Our ambition is to be as close as possible, over time, to their requirements for sustainable development.